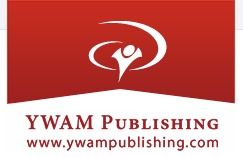 I love to see my children get excited about a book. Seeing them get excited about history is awesome. Having them sit through two hours of non-stop reading just because they want to hear what's next is nothing short of impressive. I was introduced to the books put out by
YWAM Publishing
a couple of years ago, but I had no idea the treasure they actually are. Until this review came along I had never read one of their publications, and I could not be more impressed. We were blessed with a copy of
Corrie Ten Boom: Keeper of the Angels' Den by Janet and Geoff Benge
along with a copy of the accompanying
Unit Study Curriculum Guide
from their
Christian Heroes: Then and Now
series.
Corrie Ten Boom: Keeper of the Angels' Den
is a captivating chronicle of the life of Corrie Ten Boom and her family in Holland when the Germans invaded and occupied during the second World War. Her family is an excellent example of true courage in the face of great evil. Their story is one of faith, moral conviction, and forgiveness. A true example of standing firm for what is right no matter the cost.
From the first page we were all hooked. I must admit that my children have a lot of practice by now sitting and listening to a story. They have their things that they do to keep their hands busy. Bella is the youngest at four. She's most always coloring. Avery just a year older will color, play with his cars, or find a game he can enjoy on his own. Harmony at 10 isn't always as easily entertained. If she thinks a story is "boring" or she's just not in the mood for listening it can be a greater challenge for her to pay attention no matter what. We had none of that this time around. In fact, a couple of times she asked, "Can we read just one more chapter? I want to know what happens next!"
Once the deadline for this review was nearing the horizon I wanted to step up the pace and finish the book ahead of time. So, I read my way straight through the last four chapters of the book after breakfast one morning. That's our preferred read aloud time. We all sat around the dining room table for two full hours, without a single complaint to be heard (the complaint would have likely come had I stopped reading), and we finished the story. Two hours of reading! They were present and alert. Wow!
Once we finished the story we worked our way through the discussion questions located in the Unit Study Curriculum Guide. We focused primarily on the vocabulary questions. It was interesting to see which words she figured out on her own and which ones required a little more discussion. The guide holds so many possibilities for building on the story. One could do a rather impressive unit study with these resources. Let me just say right here that all it took was reading this one book and using the Unit Study Curriculum Guide rather minimally this one time, and
I want them all
. Yes, I want all of the books and their guides from both collections; Heroes of History and Christian Heroes: Then and Now.
They really are that great!
The Unit Study Curriculum Guide is an amazing resource. It thoroughly covers every aspect of a great unit study. There are plenty of choices in each category. You can make it as academic or creative as you like. There are fun ways to focus on the history, culture, art, English, and biblical aspects of the story. It can be as casual or as involved as you like with discussions or large projects. It's just chock full of resources and ideas.
After our discussion I took a look at what they had been doing while I was reading. Harmony and Avery had use our block collection along with some of our other "busy bag" supplies to create her own version of the prison camp where Corrie and her sister had been held before her release. It was fascinating to me to see them work together like that so intently while I was reading and even pull something out of the story in their play.
If you've never read about Corrie Ten Boom, this is the place to start. If you've not yet introduced Christian heroes from history into your homeschool, this is the place to start. If you've not yet started consciously adding quality literature into your library, this is the place to start. Reading just one book from YWAM Publishing is all it takes to see just how well written, captivating, and informative their books really are. We are officially hooked!