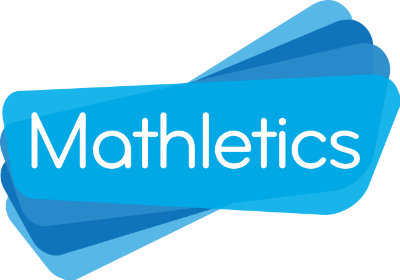 Several online resources are provided by 3P Learning which are used by millions of students in thousands of schools and homes around the world. We have been blessed with the use of Mathletics, just one of the award winning programs available. The kids and I have found this a fun and interesting adventure in Math exploration.
Mathletics is a fun and engaging online math program that fosters a joy for learning as well as student independence at a level that I could have never anticipated. It can be used as a supplement to your regular curriculum, or it could even potentially serve as your whole math curriculum. The program covers everything from kindergarten through 12th grade.
The three kids together exploring Mathletics.
They all enjoy the times table songs.
You would not believe the problems this program has created in my home! My kids literally fight over whose turn it is to "do math". Seriously. I am not joking or exaggerating. Mind you, the program begins at kindergarten level math. My children are 3.5 years, 4.5 years, and 9 years. Technically, my now nine-year-old is the only one that even falls directly into a grade level offered. With this in mind, I still included my 4.5 year old in the review thinking he may be ready for at least some of the material covered at the kindergarten level. I was correct in my thinking, but what I didn't anticipate is that my 3.5 year old would be so stinkin' interested, too.
The 4.5 year old on my lap working through one of his early lessons.
This mom doesn't have a "big stick", but she does have a timer and it yields the same power. I had to wield it each and every day we used Mathletics in the beginning. Now, I still have to use it on occasion, but they are learning to work together and take turns a little better; at least when it comes to Mathletics. My children actually ask REGULARLY to "do math"; ALL of them. My nine-year-old can work rather independently. Either myself or the said nine-year-old sit with the 4.5 year old while he works through his lessons, and we always set up the 3.5 year old on the free play activity of her choice. She calls it her "baby math" and does enjoy the actual lessons as well. We mostly use
Mathletics
as a teaching tool for her, but it has been fun to see just what she actually knows. Getting them all on the computer for something they enjoy so much has also had the added benefit of my little ones learning to use the mousepad on my laptop as well as the wireless mouse I pulled out to offer them a little more ease in operation. So, we're even working in a little hand-eye coordination as well.
The 3.5 year old enjoying the coloring part of the
dot-to-dot, counting exercise all on her own.
What I most love about the setup of the
Mathletics
program is my ability to guide their course of activities as well as track their progress. It is a perfect fit in our homeschool as one of most important things we aim to teach them is independence. They love the ease of working their way through the lessons independently, the instant grading, the audio feature that reads the directions to them, the fact that they can personalize their online space, and the ability to control their activity after they've completed their assigned lessons. The kids have actually been enjoying the challenge of the lessons and spend amazing amounts of time independently exploring the enrichment activities.
Mathletics
is a program that I can see us continuing to use into the future. With that in mind there are a few features that we haven't taken advantage of at this point, but I plan to as we work into our current school year, as opposed to keeping our skills fresh and working on our weaknesses as we have been this summer. There is a mobile app that I know will be a wonderful fit for my 3.5 year old. She is my Kindle thief on a regular basis, and I know she would love this. Whenever it is quiet in our house, and she's disappeared for a little while, I really don't worry much. There is a 99.5% chance she's holed up somewhere watching her "baby show" on Netflix or playing one of her kid apps on my Kindle. What a wonderful thing this would be for her to sneak away and "play"! The cool thing about the app is that it can even be accessed offline making it available whether or not there is currently wifi. Love that!
Mathletics
also includes printable workbooks within the parent login for each grade level. These will make a great supplement for those areas that require a little more practice, or even the skills that they enjoy practicing. Sometimes my kids actually enjoy worksheets.
At $59 per student, per 12 month period,
Mathletics
by
3P Learning
is very competitively priced. You can learn more by visiting the website and even sign up for a free trial.
Mathletics
can also be found on
Facebook
and
Twitter
.
Be sure to visit the other blogs in the
Schoolhouse Review Crew
to get even more opinions on this wonderful educational resource!