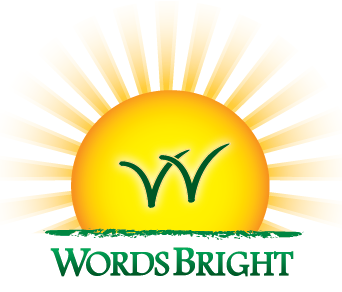 ABCs, ABCs, how many ways can we learn our ABCs? Learning our ABCs is such a big deal when we are little. As a parent it can get kind of mundane and boring teaching ABC's, especially when we're raising a lot of children. I mean...really...how many times CAN we sing the ABC song? How many picture books can we read with the typical A, apple, and B, ball, and C, cat, and D, dog, and on and on it goes?
WordsBright
, a small, independent publisher, has published a book that is anything but the A, apple, and B, ball approach to the ABCs. In writing
S is for Smiling Sunrise
Vick Wadhwa (He's on
Facebook
if you'd like to connect with him.) has most definitely provided parents and children alike with a refreshingly new take on ABCs.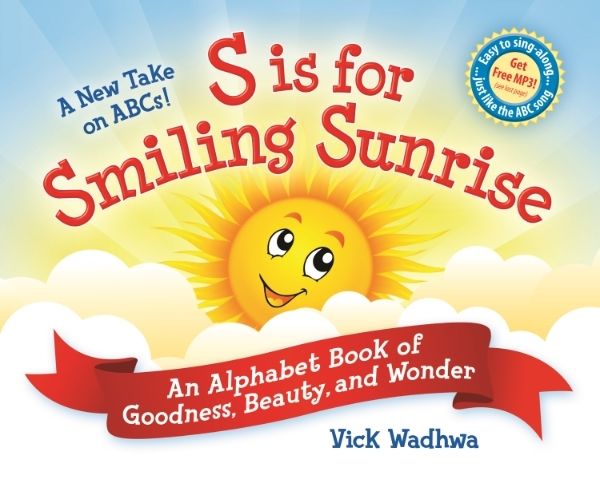 It's quite impressive to me that a children's ABC book can be tied into our homeschool in a variety of ways with a variety of teaching opportunities. Character and Virtues has been a concentrated area of focus in our homeschool this year.
S is for Smiling Sunrise
effectively teaches and reinforces areas of virtue that we have been actively learning and practicing as part of our normal routine. The vocabulary is excellent. I love the words that were chosen to represent each letter of the alphabet. They are anything but ordinary; K, kaleidoscope for example. Then there's the rest of the book content which is rich in literary stimulation including rhyming words and wholesome messages. The content is rich enough to even elicit conversation from the nine-year-old, not just the two young ones. We really enjoy reading it as a family, as a bedtime story, and the kids enjoy looking at it on their own.
Bella, age 4, enjoying the book independently.
S is for Smiling Sunrise
also comes with a few wonderful resources. There is a
FREE Teacher's Guide
available for download. I love that the teacher guide provides relevant ideas and activities for K-3 age children. It's not just for toddlers! In the Teacher Guide there are four areas of focus for each letter; concepts, questions, vocabulary, and activities. That's 26 different concepts to explore, 26 different questions to discuss, well over 100 vocabulary words to learn, and more than 26 activities to do together. All of this from a children's ABC book! Did I mention that we love this book? You can even download a
free word poster
to go along with the book via the website as well as an
MP3
of the story put to song.
There is so much potential within the pages of
S is for Smiling Sunshine
. It's a wonderful teaching tool for not only learning the alphabet, but fully enriching the learning experience of your child. It would be a wonderful addition to any homeschool curriculum for young children as well as just enriching the learning process for any child in a variety of learning environments. We are looking forward to expanding on the book with the provided resources as we go throughout the coming year. Such a fun way to take learning the ABCs to the next level!